Below are our main categories that are available at our Garden Centre. Click the buttons below for more information about each product category
Hanging Baskets & Patio Containers
We provide a varied range of hanging baskets filled with and assortment of plants which will give long lasting colour. Hanging baskets are available in Early Spring, Early Summer and Autumn and are planted with suitable plants for the various seasons. Baskets can be bought 'off the shelf' from our ready-made selection or, alternatively you can bring in your own baskets to us and have them re-filled.
Our range of filled containers are enough to brighten up the dullest of corners! We have a fabulous selection to choose from, with all budgets in mind. Again, we are happy to re-fill your own containers if you bring them in to us.
Our very popular Flower Pouches are available from early May To end June and can be a great addition to your garden wall or fence – and are really easy to look after!
At Corton Plants we have a great choice of basket and patio plants. With many different varieties and colours available to plant up your own containers and hanging baskets. Plants are sold individually or in full trays. Our staff are only too happy to help you decide! For borders and containers, we provide a fabulous selection of bedding plants. These are sold in multi-packs and are all grown on-site and are therefore suited to our climate. When the seasons allow, we also stock vegetable transplants, sweet peas, herbs, fruit bushes, heathers and alpines.
Shrubs, Perennials, Trees & Climbers
Our shrubs are all grown in the West of Scotland and are specifically selected to suit our climate. We do, from time to time, have a small stock of Italian and Dutch specimen shrubs available which may need a little more care and attention. Our staff are only too happy to advise and assist with plant choices.
From Spring through to Autumn, we stock an excellent choice of perennial plants. Ideal for filling gaps in borders or planting in containers. Again, we will help you choose the right plants for the right place! Our trees are supplied by Stairway Trees. A local grower who is an expert in this area. Top quality trees grown in a specialised compost mix in unique air root-pruning pots – designed to enable the trees to grow a fantastic fibrous root system which is ready to take-off when planted in your garden.
From Spring to late Summer, we also stock a nice selection of climbing plants including clematis, jasmine, honeysuckle, hydrangea, hedera etc.
Garden Sundries and Containers
We have all types of sundries available to help you make your garden beautiful! We supply a high quality and reasonably priced Multipurpose Compost – the same type that we use for our own planting. We also supply Ericaceous Compost, Decorative Bark, Farm Manure, and Growbags. We stock a wide selection of fertilisers, fungicides, weed killers, insecticides, tools, watering cans, trugs etc. For decorative purposes and amusement, we have a fabulous range of garden ornaments – both functional and humorous. From animals, to bird baths, to Rodney Trotters car! Our collection of containers is vast. A beautiful selection of top quality ceramic APTA pots, and our lower budget WholeGreen ceramic pots, together with a full range of plastic containers which look great.
Our gift shop in the Nursery is stocked by our friends at 'Just To Say' in Dalmellington and ourselves. Here you'll find an inspiring choice of gifts, from jewellery, handbags, cards and fancy goods. We also sell our home baking from our very popular coffee shop 'The Coo Shed' for you to take home and enjoy.
From Spring to late Summer, we also stock a nice selection of climbing plants including clematis, jasmine, honeysuckle, hydrangea, hedera etc.
Established in 2004 by owner Alison Kerr, Corton Plants has grown from a single poly-tunnel to a successful traditional plant nursery, with seven poly-tunnels housing over 200 plant varieties.
Located at South Corton Farm, Alloway, a working dairy farm, we are easily found just off the A77. We have ample parking and our beautiful country location offers a quiet gardener's haven to browse and select our quality plants.
Our staff are dedicated plant lovers who can offer expert advice and a personal service from helping you to choose the best plants for your garden to advice on how to care for your plants.
We are committed to offering a wide selection of plants and in 2010 erected our first twin-span tunnel. We are passionate about plants and that's our main priority. You won't find a tearoom and gifts for the home at our nursery, but you will find good quality plants at reasonable prices all home grown in Ayrshire by helpful, knowledgeable staff.
Gift Vouchers
Choose from £5, £10 or £20 and can be spent in either the nursery or the fabulous "The CooShed".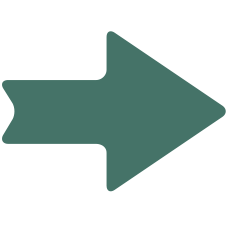 Patio Containers
Various garden pots and containers, that can be filled to your choice by our staff, please ask for details.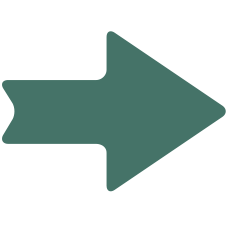 Compost
We have a variety of compost available from multi-purpose, ericaceous, grow bags and bark.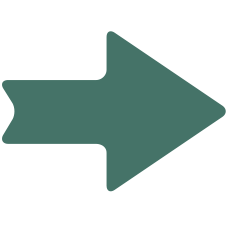 Garden Ornaments
A large selection of ornaments that will brighten up your garden all year round.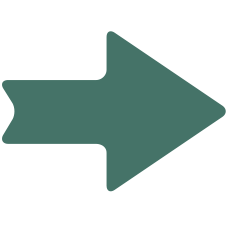 Corton Plants
South Corton Farm
Alloway
Ayr
Ka6 6BX